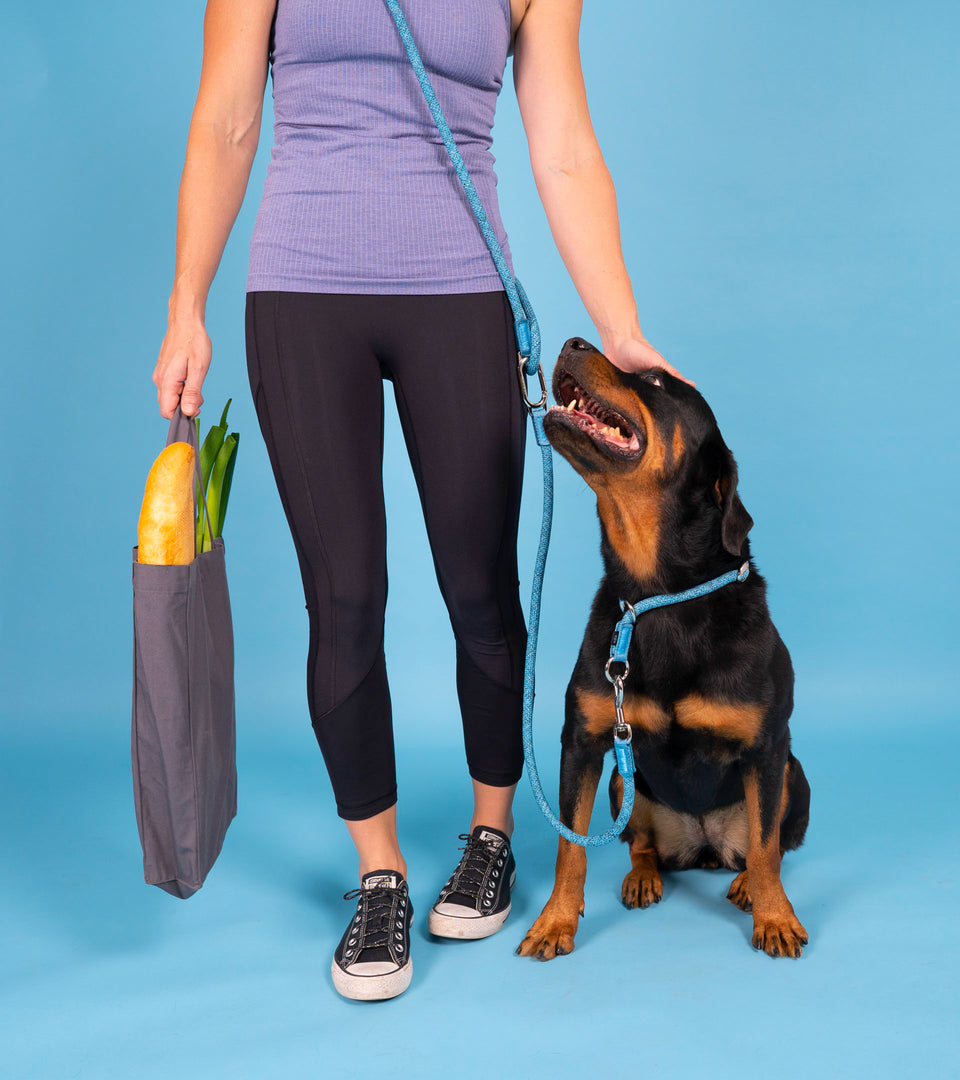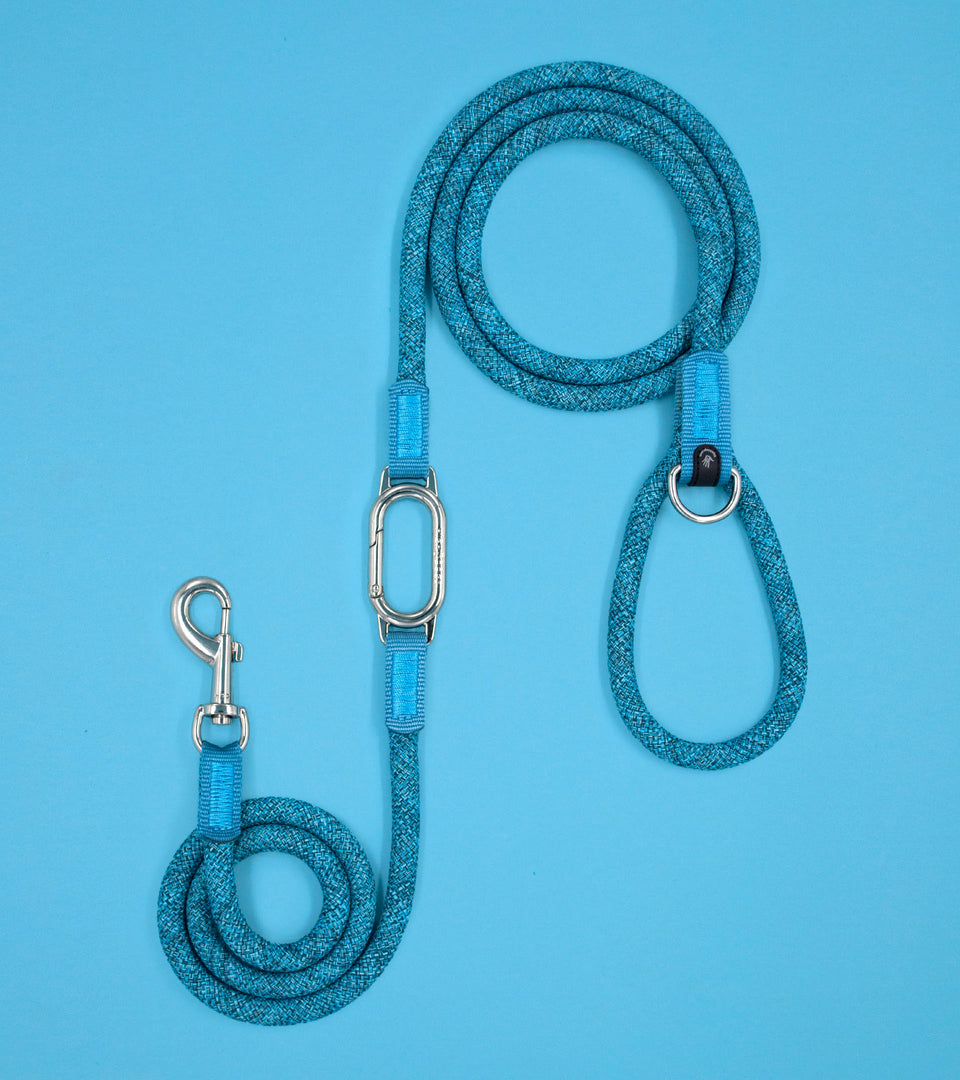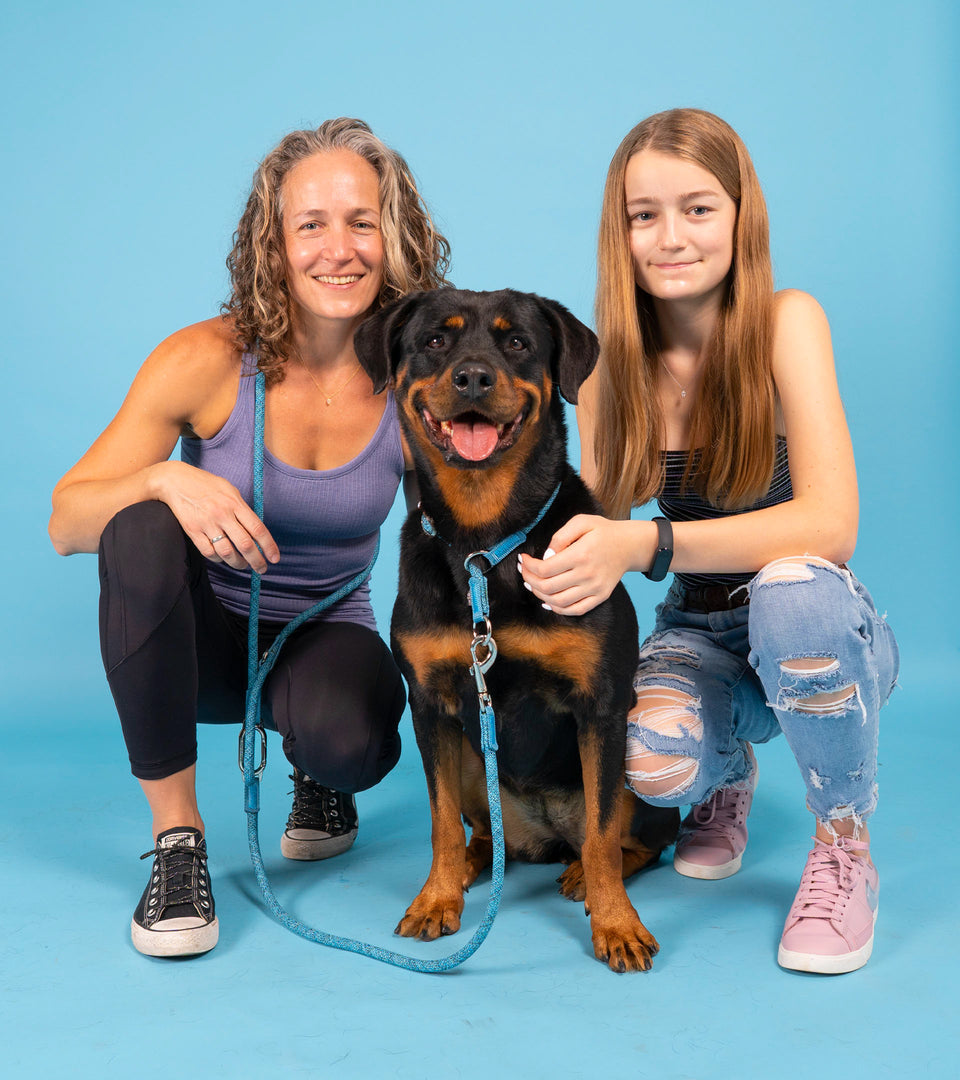 Leisure Hands Free Shoulder Dog Leash
CL250.07.BU
Have both hands free while walking your dog!
We all have been with our dog needing our other hand while doing groceries at the market, picking up the poop or when we want to take a photo. With the unique High5dogs Hands-free Leashes we simply throw the leash over our shoulder and  now we have both hands free.
Park your Dog safe and easy
Why do we always have to mess around  with tying knots or getting the handle dirty putting it under a chair leg? With this leash parking your dog has never been more easy and safe. It has a handy clip integrated in the leash that makes it very easy to tie your dog to your chair or another object when we go for brunch or drinks with friends. (Of  course for the safety of your dog, it is best never to leave your dog unattended!)
Nice and tidy
Often we quickly tie some plastic bags on our leash or hang a bag holder to the handle. For your convenience this leash comes with an extra D ring to neatly organise ourselves.
Advantages of this High5dogs Hands Free leash
Have both hands free while walking your dog!
Park your Dog safe and easy
Extra utility ring to tie bags to.
Extra Long (2.5 meters / 8'2")
Follow the table below for the Leash thickness we recommend for your dog.
| Rope diameter | Dog weight (kg) | Dog weight (lbs) |
| --- | --- | --- |
| Thin (ø7mm) | < 7 | < 40 |
| Regular (ø13mm) | < 40 | < 80 |
Shipping & Returns
Product Care
Warranty
Washing: to wash your High5dogs products, we advise hand wash with a mild detergent. Air dry, do not tumble dry.
After washing, it is advised to lubricate the hardware and grease the leather. 
Hardware: like for any mechanical parts, dust and grime are not the best for for moving parts. It is advised to lubricate the hardware parts with lubrication oil or WD40 for smooth use.

We offer a standard 1 year warranty on all purchases through this official High5dogs website.