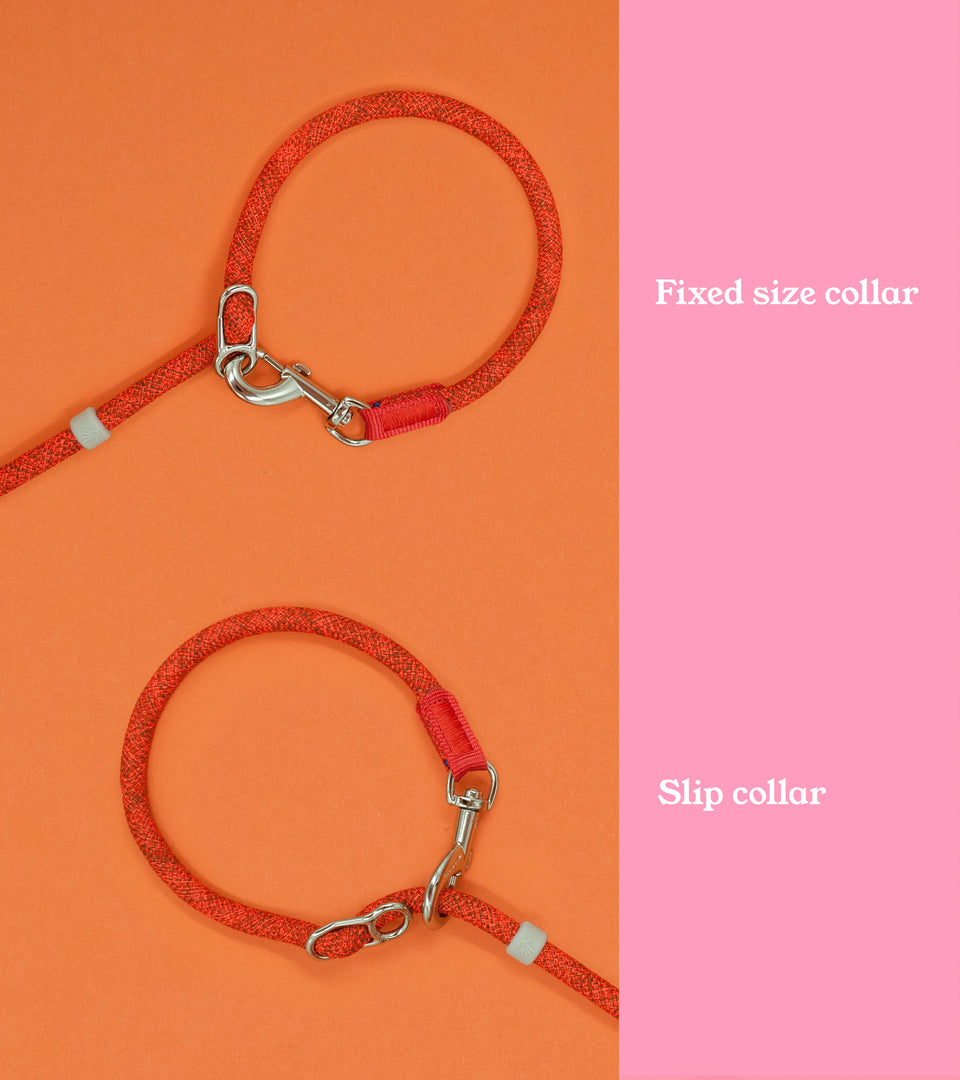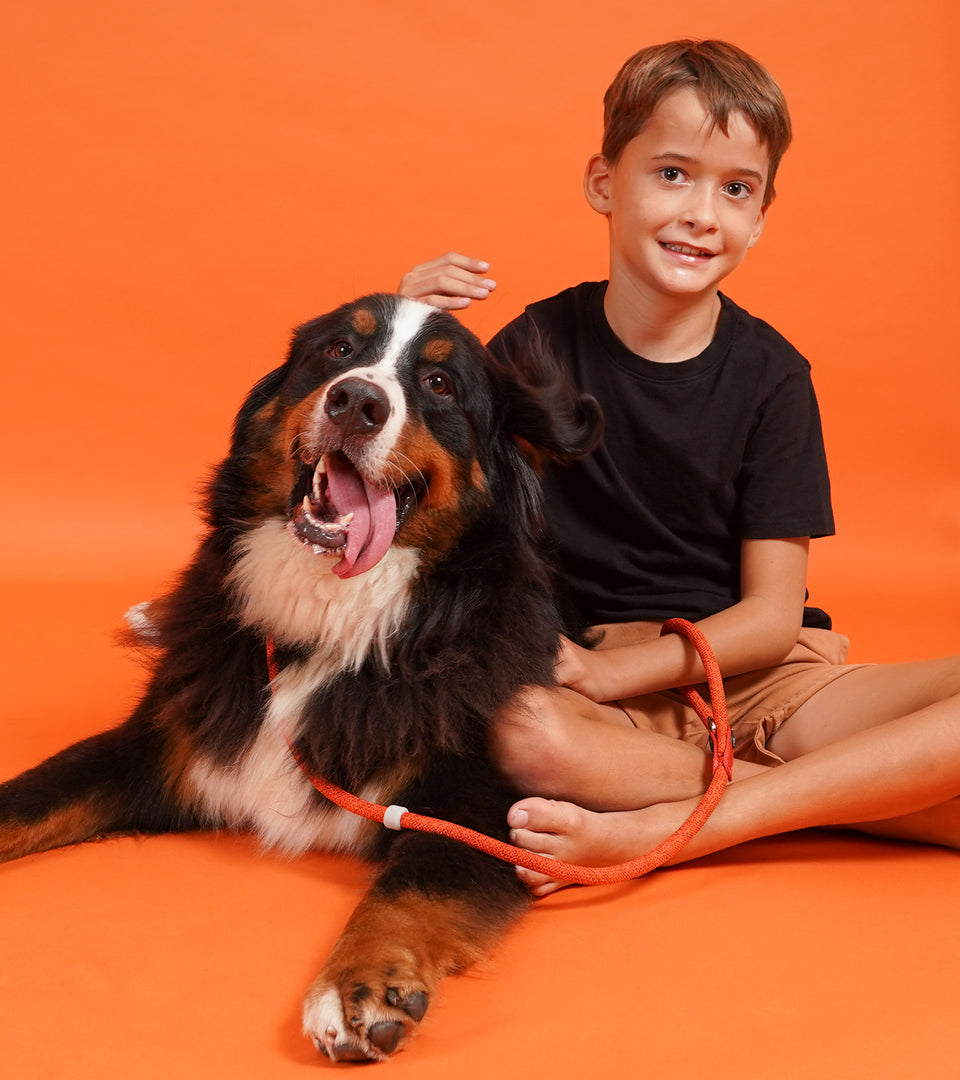 Leisure Collar & Slip Leash
LL125.07.BU
The Leader Leash is equipped with an extra buckle and a bespoke hook allowing for making an integrated collar or a slip lead. The Leader leash comes in two thicknesses. For smaller dogs the length is 1.25 meters (4'1") and for bigger dogs it is 1.4 meters (4'7").
| Rope diameter | Dog weight (kg) | Dog weight (lbs) |
| --- | --- | --- |
| Thin (ø7mm) | < 7 | < 14 |
| Regular (ø13mm) | < 50 | < 100 |
Shipping & Returns
Product Care
Warranty
Washing: to wash your High5dogs products, we advise hand wash with a mild detergent. Air dry, do not tumble dry.
After washing, it is advised to lubricate the hardware and grease the leather. 
Hardware: like for any mechanical parts, dust and grime are not the best for for moving parts. It is advised to lubricate the hardware parts with lubrication oil or WD40 for smooth use.

We offer a standard 1 year warranty on all purchases through this official High5dogs website.